Spring is just around the corner and the whole world seems to be celebrating! Birds are singing, rabbits and squirrels are leaving their winter homes, fresh blades of grass are popping up again.
We're excited to share some ways you can join in on the fun this coming Earth Day. But first, let's explore a little bit more about what Earth Day is, how it came to be an international holiday, and ways you can give back to the environment.
What is Earth Day & When Is It?
International Earth Day is now known as the largest secular observance in the world, centered around raising awareness for environmentally friendly habits that make a positive difference for our planet. It's a reminder that everyone can play a part in pushing for a clean habitat through every-day lifestyle choices.
This year, Earth Day will be observed on Friday, April 22nd. Although it's easy for us to see the importance of learning how to protect the environment, the history of Earth Day is relatively new.
4 Fun Activities & DIY Recycled Art Projects
This year's Earth Day theme is, "Invest in Our Planet." The goal with this theme is to make changes that will leave lasting positive effects for the future of the planet and its inhabitants. Although it's important to push for our governments and corporations to follow sustainable practices and regulations to protect the ecosystem, it's equally as important to be positive examples for our planet's future leaders – our kids!
Get the whole family celebrating Earth Day 2022 with these fun Earth Day activities.
Treat the Bees & Butterflies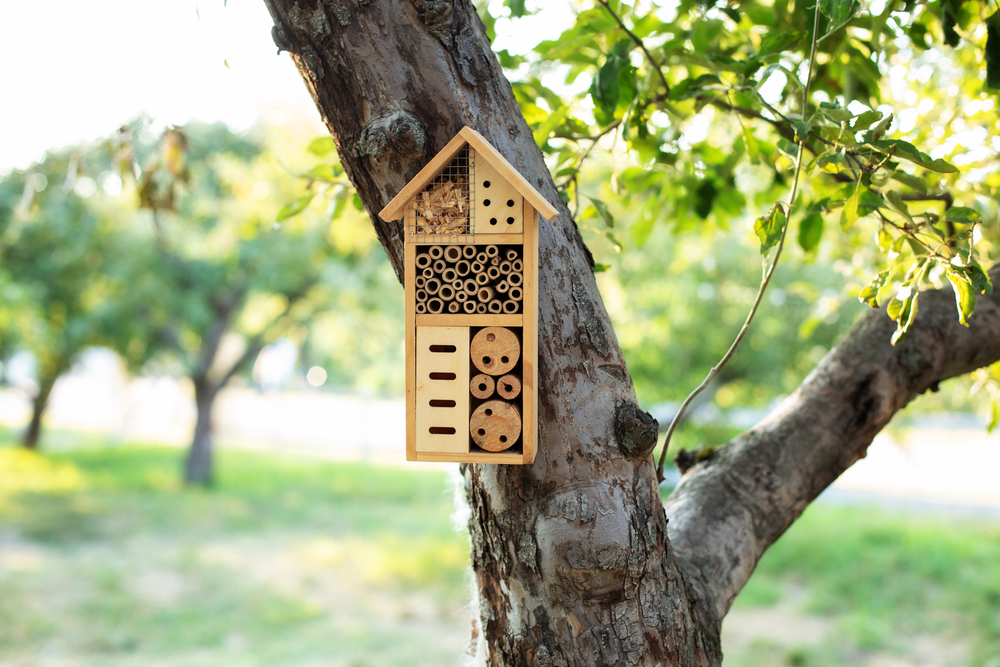 Due to some modern agricultural techniques and the loss of natural habitats, our fuzzy pollinators are diminishing in numbers. Springtime is a great opportunity to help bees emerging from hibernation as well as caterpillars preparing for their butterfly stage.
Many of our pollinators' favorite foods happen to be in bloom right now! Some bee and butterfly favorites include plants such as willows, hawthorn, crocus, and aubretia.
No garden? No problem! Windowsill planters make it easy to add suitable blooms from your local nursery. Keep in mind that bees prefer sunny spots with some shrub-like shelter. Learn more about how to make a sustainable garden.
Start a Compost Bin
Composting is another easy way to keep up good habits for the planet year-round. It's easy to get the kids involved by helping to save used coffee grounds, egg shells, fruit and veggie waste and even lint from the dryer! It's also a great way to show the difference that compostable containers make since you'll be able to show which containers dissolve into the compost over time.
Art of Green® naturally derived cleaning sprays, wipes, and plant-based fabric softeners are perfect for this activity, all of which are USDA-Certified Biobased products meaning they're derived from plants and other renewable biological ingredients. We've got you covered with laundry, too. Ensueño® laundry detergents and softeners are biodegradable, so you can wash your clothes in good conscience.
BONUS: Turn your compost bin into an upcycled crafts project by letting the kids decorate it with chalk doodles, non-toxic finger paint or drawings. Here's a step-by-step guide to composting with kids.
Throw a Tree Planting Party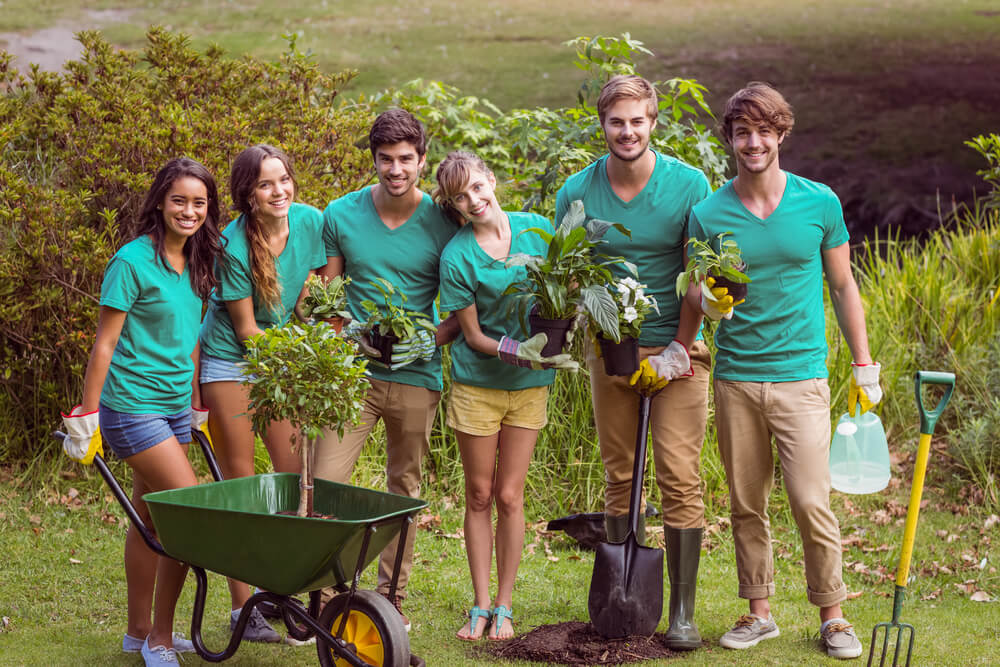 Sometimes the most obvious idea is still a great one: get your neighbors and friends involved this Earth Day with a tree planting party!
Check in on your local ordinances first since many cities are working with the Bureau of Forestry to provide free trees and planting services in some areas. Once all the technicalities are in order, set up a potluck-style party and ask everyone to bring a dish to share.
Read the National Resources Conservation Service guide for tips on tree planting.
We're proud to create naturally derived and biodegradable products and excited to see communities come together and take steps towards promoting a greener future.
Will you be building out any of these projects ? Share your Earth Day activities online and tag us on Instagram and Facebook @AlEnUSA.
Take Action This Earth Day with Our Community of Clean
Community of Clean® is AlEn USA's initiative that strives to bring hygiene and wellness through our affordable cleaning products, reduce and eliminate waste generation through sustainable resources and technologies, and help restore our environment and local communities through volunteer programs, responsible farming, and other initiatives.
Join our Community of Clean® for more information on keeping a clean and fresh-smelling home. Also, check out our blog for more cleaning tips and guides.